A vibrant town abuzz with golf
Killarney, surrounded by 26,000 acres of national parkland including 3 stunning lakes, is a magical town at the heart of the very beautiful south-west Ireland. Known for its charm and wonderful Irish hospitality, with multiple accommodation options and a vibrant pub scene, Killarney is the perfect location for a golf package. It also has easy access to Waterville, Ballybunion, Tralee, Dooks and Dingle - some of the best golf courses in Ireland.
Why book a golf package in Killarney?
The heartbeat of south west Ireland golf

Proximity to Waterville, Ballybunion & Tralee golf courses

Vibrant pub scene, live music & nightlife

Incredible surrounding scenery

Spectacular Ring of Kerry on your doorstep

Experience the Gap of Dunloe Tour
Spectacular lakeside golf & links heaven
Due to its stunning location and proximity to some of the best golf courses in Ireland, Killarney is the perfect base for a south-west tour. The big names of Ballybunion, Tralee and Waterville golf clubs are all about an hours drive away, with the hidden gems of Dooks and Dingle also worth a visit.
Within Killarney itself there are two immaculate championship courses at the Killarney Golf & Fishing Club. The Killeen (past Irish Open host) and Mahoney's Point layouts both offer spectacular views of the surrounding lakes and McGillicuddy Reeks, Ireland's highest mountain range.
Best

-selling golf packages in Killarney
Here's why you should book a golf package in Killarney
With its majestic scenery, welcoming locals and lively pubs and restaurants, Killarney offers everything you'll need for a first-class golf vacation.
The spanning lakes and national park set beneath a skyline of magnificent mountain peaks, are as equally impressive as the golf. Cork or Shannon are the nearest international airports, with both being less than 2 hours drive from Killarney.
Our experts say...
Killarney is such a wonderful place. A lively town set in amongst incredible scenery and with easy access to three of the best links courses in Ireland - Ballybunion, Waterville and Tralee. It really doesn't get much better than this!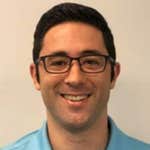 Patrick Tarantino
Sales Team Leader
Explore by map
Not sure where to play? Browse our map and find your ideal destination in a continent of possibilities. We know you will be spoiled for choice! Remember our knowledgeable golf experts are ready to answer any questions.
A little taste of luxury…
As you would imagine accommodation options in Killarney are plentiful. At the top end we recommend the luxurious Killarney Park Hotel or Killarney Plaza Hotel & Spa, both of which are highly regarded and centrally located.
Right in the thick of Killarney's vibrant bar and restaurant scene is Eviston House, a very comfortable three-star hotel with the legendary Danny Mann pub onsite. Just outside town we also offer The Lake Hotel and Castlerosse Hotel, which both have incredible views of Lough Leane, the McGillicuddy Reeks and Killarney National Park.
When it comes to off the course activities, Killarney provides a wealth of things to do and see. County Kerry itself is known for its striking terrain, rugged coastline and beautiful mountains; The Ring of Kerry is one of the most popular scenic driving routes in Ireland, skirting the edges of the Iveragh Peninsula.
Known to many as the 'Town in the Park', Killarney is nestled in an expanse of rugged mountains including the McGillycuddy's Reeks, the highest mountain range in Ireland. At the foot of these mountains lie the world-famous lakes of Killarney and the 26,000 acres of Killarney National Park. The distinctive combination of mountains, lakes, woods and waterfalls under ever-changing skies gives the area a special scenic beauty that is unmissable. Other top attractions include the magnificent 19th century Muckross house and the Dingle peninsula.